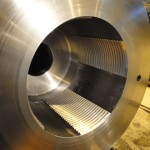 Looking For A Great Career?
At American Hollow Boring Co., we've spent the better part of a century working to provide our customers with the highest quality machining services and products available. From prompt, competitive pricing to timely deliveries customers find we have the expertise, the capabilities and the drive to fulfill their requirements.  If you too have that kind of drive to succeed – consider AHB!
Join our team and apply today!
Click below for our Employment Application:
Download the AHB Employment Application »