Industries We Serve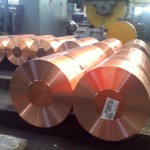 WE MAKE GREAT PRODUCTS. WE MAKE EVEN GREATER PARTNERS.

AHB serves a very broad range of industries with its unique deep hole drilling and machining expertise.  Whatever your industry, we take pride in providing products that are critical your security and success.
Here is a partial list of industries that American Hollow Boring serves.  Contact us to review your requirements.